GAY UNDERWEAR SEX VIDEOS
 Assorted Underwear Edition
Boxers, Briefs, Boxer Briefs, Speedos, Tighty Whities and more!
CLICK ON THE LINKS BELOW TO VIEW
Lubed Cum through tight Lycra Boxers by Tenga Egg
Big Cock Jacks Off and Cums in White Briefs
Soaking my 2(x)ist White Briefs in Cum
Cum through Tight Lycra Boxers
Me Rubbing in my Jockey Performance Briefs
18 Big Cumming in/on Grey Jockeys for my Bud
Straight Buddy in White Briefs – Stroking his Hairy Dick
23 Year Old Jerking in Black Briefs with Ball Play and Cum!
Hot Skater Jerks in Polo Briefs
Jack Off and Cum in my White FTL Briefs
Cumming on the Sheets 3 (Underwear and Cock Ring)
Tanned Hunk in Red Briefs Jerking Off
So Horny I Humped a Pillow in my Jockeys
Oiling Up in White Briefs – Cumming
Cumming in my Jockeys Hot Load to my Chin with my Socks on
Cumming inside Fleshlight while in Briefs
Fucked my Roommate's Blow Up Doll while he was out
UK Lad Wanking in White CK Boxer Shorts
Huge Hot Muscle Load after Gym
Showering in my Vintage Hanes Briefs
Cumming in Aussie Bum Underwear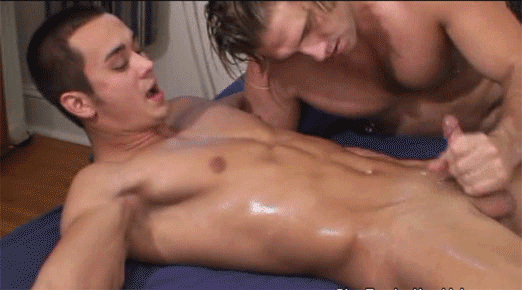 Here's some recent action from the past few weeks from our friends at

SLOW TEASING HAND JOBS
Steve Doesn't Like Teasing
Sexy Steve hates being teased and is vocal about that, which is why I like using him.  I use an endless tunnel stroke to bring him over the edge while he moans and pants in agony and frustration.
Jacob
Jacob is a 23 year old, bi-sexual server, cute, edgy and shy, full of youthful sexual energy and making a video for the first time. I slowly worked his long, young cock as he fidgeted and gasped, his balls growing tight to his body, his dick throbbing and bouncing whenever I let go.
He is subjected to one of my slowest hand jobs, I want to make him work for you. When he tells me he's close, I tell him to hold on and keep stroking.  He gasps and pants, he tenses his leg muscles and curls his toes.  I slowly bring him over the edge in an intense orgasm, then have some fun milking his sensitive head.
Massage and a Hand Job
I oiled and massaged Kyle's sexy body, working his cock to a firm erection.  Then I let him finish himself off.
Muscle Man Slowly Edged
I love the feeling of power having a muscular, horny, straight guy under my control to tease and torment, making him so responsive to the touch of an older man.
Joel Dildoed and Jerked
a Slow Teasing Hand Jobs classic video
Scott has handsome, young Joel tied like a pig, on his back, hands tied to ankles, his ass, cock and balls exposed and vulnerable. He starts to jerk his cock while fingering his open hole. Scott uses a butt plug to further dilate Joel's tight hole and soon he's moaning and gasping as his cock is jerked by Scott's big, strong hand.
When Scott switches to two larger dildos, Joel really grunts, gasps and moans and he softly whimpers, his face turns red and he requests permission to cum. But Scott isn't finished with him. He continues his invasion of Joel's ass until he asks one more time, this time more desperate, before he grunts, gasps and shoots.
CLICK HERE to visit and join Slow Teasing Hand Jobs