Added on December 4, 2015
"INTRUSION"
An Intruder gets more than he bargained for!
Opportunistic is often a word attributed to those with a more devious criminal mind and Craig is typical. However, having found his way into this penthouse apartment, opportunities that even he did not foresee, make what was to be just a routine theft into an evening to remember.
Intrigued by the sensual sounds coming from a room nearby, Craig can't resist checking out where the moans and groans are coming from and before long his nimble fingers are working the crown jewels of a different nature and any thoughts of not leaving his DNA behind are quickly overlooked.
Want to join Sensual Massage Movies?
Need more information?
Read below for details, and to see a free preview video!
** REASONABLY PRICED TRIAL SUBSCRIPTIONS ARE AVAILABLE **
SMM Membership Options:
Joining Sensual Massage Movies will give you full access to over 300 Sensual Massage Movies and Sensual Massage at its best.
Standard membership options are as follows:
* 30 Day Bronze Membership, One-time payment for 30 days membership
* 30 Day Silver Membership, Recurring – reduced by 50% from month 2 onwards
* 12 Month Gold Membership, BEST VALUE one-time payment for 365 days
Are you ready to join?
CLICK HERE for details and
FREE Massage Video Previews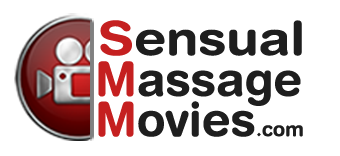 HAVE YOU PAID A VISIT TO 
SENSUAL MASSAGE MOVIES LATELY?
Sensual Massage Movies 
Men giving Sensual Massage to Men
Sensual Massage Movies, is as far as we know, the only website dedicated to creating men only movies showing genuine masseurs and ordinary people giving one another full body sensual and erotic massage. Giving a friend, partner or even a handsome stranger a sensual massage, can be a most rewarding and fulfilling experience for both the giver and receiver. By viewing these movies, we hope members will find that their lovemaking and foreplay are enhanced and enjoyed even more.
Do you like what you see?
Want to see a free preview video?
Click on the banner below for more info and to join
REASONABLY PRICED TRIAL SUBSCRIPTIONS ARE AVAILABLE