Added on November 8, 2015
Latest Movie
Rejuvenation & Reward
Now Live!
A Sensual Massage
from a Master Masseur
When a master masseur gets his hands on you, you are sure to be in for a treat!
In November's movie uploads we see our volunteer Tim receive the full sensual experience, showing that massage techniques can make you feel rejuvenated and rewarded, for both the receiver, and you the viewer!
Want to join Sensual Massage Movies?
Need more information?
Read below for details, and to see a free preview video!
SMM Membership Options:
Joining Sensual Massage Movies will give you full access to over 300 Sensual Massage Movies and Sensual Massage at its best.
Standard membership options are as follows:
* 30 Day Bronze Membership, One-time payment for 30 days membership
* 30 Day Silver Membership, Recurring – reduced by 50% from month 2 onwards
* 12 Month Gold Membership, BEST VALUE one-time payment for 365 days
Are you ready to join?
CLICK HERE for details and
FREE Massage Video Previews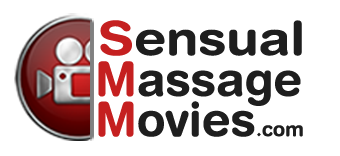 HAVE YOU PAID A VISIT TO 
SENSUAL MASSAGE MOVIES LATELY?
Sensual Massage Movies 
Men giving Sensual Massage to Men
Sensual Massage Movies, is as far as we know, the only website dedicated to creating men only movies showing genuine masseurs and ordinary people giving one another full body sensual and erotic massage. Giving a friend, partner or even a handsome stranger a sensual massage, can be a most rewarding and fulfilling experience for both the giver and receiver. By viewing these movies, we hope members will find that their lovemaking and foreplay are enhanced and enjoyed even more.
Do you like what you see?
Want to see a free preview video?
Click on the banner below for more info and to join
REASONABLY PRICED TRIAL SUBSCRIPTIONS ARE AVAILABLE